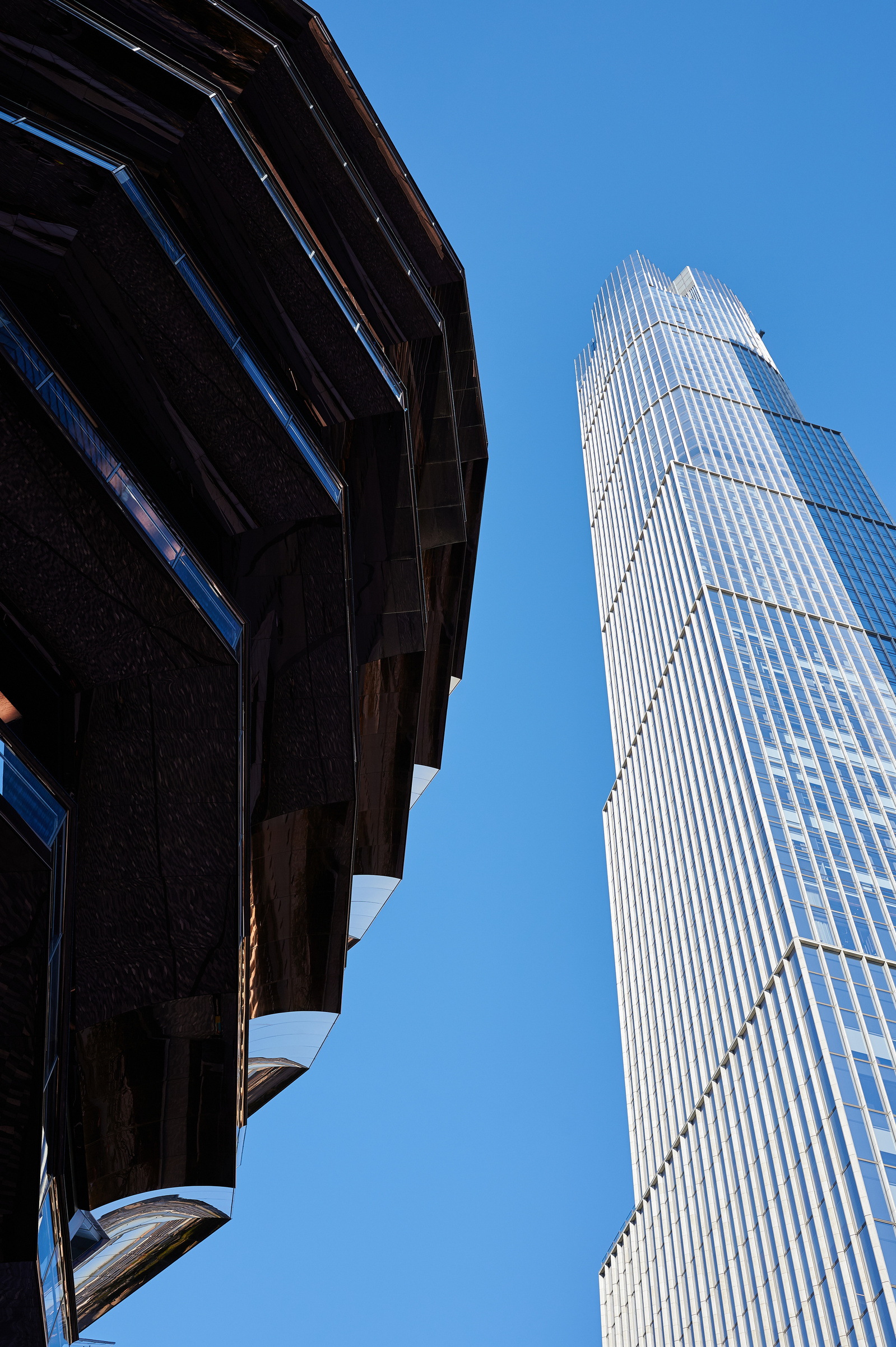 There is something about New York City, friends are always the best reason for me to visit, but from a photography point of view it's the people and the light. The noise, the hustle and bustle is a gift for candid street photographers, stories on every corner - the people. The largest camera disappears in the noise and movement.
The light in New York is extraordinary, the shade given by the density of tall buildings is countered by the streams of light that appear through gaps when the sun is in just the right place, sometimes it feels like a giant sundial - and then the reflections that bounce back from the glass towers can be terrific.
This was my first real outing with the Nikon Z6. I decided to leave the 50mm behind and kept the Nikkor Z 35mm f/1.8 S permanently attached. Previously I would have taken my Olympus with the 17mm f/1.2 PRO - the size and weight felt identical. I prefer primes to zooms - whilst the Nikon Z 24-70 f/4 is universally praised, it wasn't for me - I also don't like the twist to unlock / collapsing lens and I like the simplicity of one focal length.
The 35mm seems to miss the glowing praise that has been bestowed on the Z mount 50mm but in my experience it is a super lens, sharp across the frame, excellent colour, renders out of focus areas well - and so on. I do miss the snap-back manual focus ring implementation on Olympus and I may even "turn off" the fly-by wire focus ring altogether to avoid accidentally changing focus when in AF. It is in a different league to the earlier Nikon F mount 35s in my opinion.
High ISO performance is at a level where I don't care what I set any more. The darkest real world situation I encountered in the city was well within optimum image quality. On micro four thirds, 800 is my limit and that is noticeable, particularly with colour. And while IBIS is not quite as effective (or as needed) as on the Olympus OM-D E-M1ii, it's still useful.
Nikon is back, it's an exciting system.