I wanted to write this follow up to my brief side-by-side look at these two cameras as quickly as possible after my purchase of the Nikon Z6. Judging by the web traffic to the first article it is a choice that many are considering. I don't love photography equipment, I love photographs, however this article is going to be a bit geeky and a bit gear-y. It is about the cameras, lenses and use cases rather than the practice of photography, but the tools are important.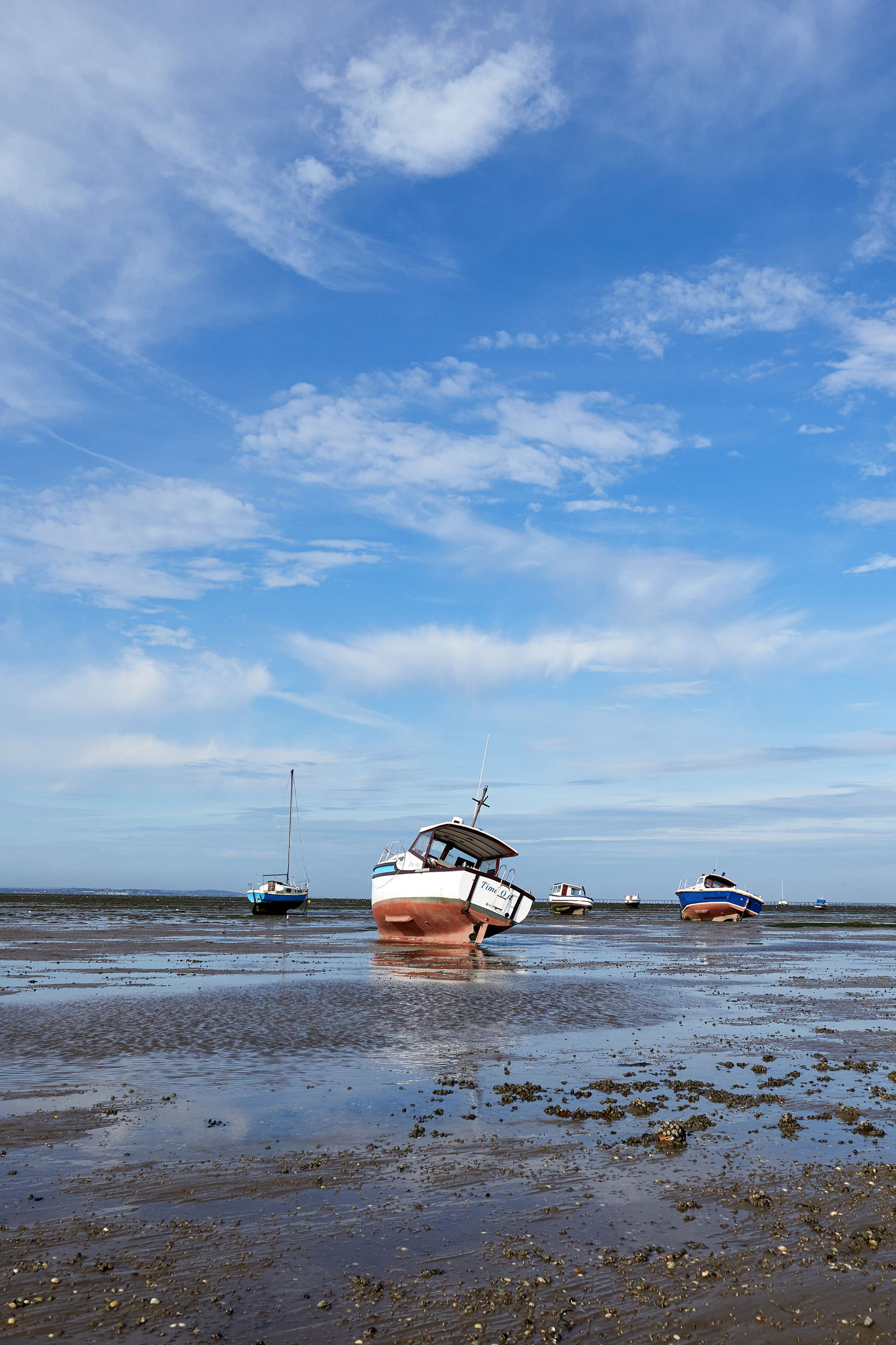 Since I purchased my Olympus OM-D E-M1 mark II just over two years ago, it has really benefited my enjoyment of photography. In my opinion as a small, lightweight but superbly built system for still photography it is without equal. I have to caveat this article by saying I use and have only ever used shorter lenses in my photography - wide to normal, typically 20mm to 50mm in full frame equivalent. The argument and verdict for micro four thirds with the longer PRO series lenses, assuming price, size and weight are important, fall resoundingly in favour of the system against all other contenders in my opinion.
Oddly it is the PRO lenses and what they added to extend the usability of my EM1ii that had me looking back to Nikon and specifically the Nikon Z6. Alongside the small f/1.8(ish) primes I used the Olympus 17mm f/1.2 PRO (reviewed here) and Olympus 12-40mm f/2.8 PRO - both excellent lenses in their own right, no ifs or buts, they are outstanding performers. I have never been a "zoom photographer" though, so for me the 12-40 was purchased for a specific purpose, to take advantage of the weather sealing of the EM1ii - none of the small Olympus primes are weather sealed. The 12-40 not only allowed me to take photographs in bad weather, but being a zoom lens, avoided exposing the sensor to the elements in driving rain and wind to change lenses. And I do use it without consideration for how wet it is, I have never had an issue, the build quality of this lens is outstanding, it just works.
I haven't used it as a travel lens, I prefer to take a couple of primes, normally the 12mm f/2 and 25mm f/1.8. As well as primes being my preference for handling, even for landscapes, seascapes or events and outings I prefer to take the little primes and use them if it's dry - when light is falling I get the advantage of a stop more light so I can use a lower ISO - this matters with the micro four thirds sensor. I also benefit from greater depth of field control when I need it - coming from a 35mm film background and a Nikon D750 prior to the Olympus, I have to remember to maintain an equivalent depth of field I need two more stops of aperture with the smaller sensor, f/2 on full frame gives similar depth of field to f/4 on micro four thirds for a lens with similar angle of view and distance from the subject. Of course sometimes this greater depth of field is an advantage and more on this later.
The Olympus 17mm f/1.2 PRO was purchased to get the very best I could from the EM1ii at my favourite angle of view - the 35mm focal length equivalent. As I wrote in a review on this blog, it is a very special lens. Whilst the light transmission is not vastly greater than the 17mm f/1.8, its complex build means the actual transmission is close to a stop slower, (I calculate a T-Stop of about T1.8); the sharpness, colour and optical qualities are as good as any other 35mm lens I have used. But then it's size and weight on the EM1ii is almost identical to the size and weight of the Nikon Z6 and Nikkor Z 35mm f/1.8 S.
It is ironically at this point, the pinnacle of micro four thirds in my use case, that I became most aware of the system limitations.
When I started using lenses that were close in size and weight and exceeded the cost of the full frame equivalents, and further when I was tempted by the Olympus 25mm f/1.2 PRO, I began to question the differences at a system level, that is micro four thirds vs full frame. In low light, when depth of field control needs to be greater, when absolute image quality is preferred, physics take over and full frame will undoubtably provide benefits - and suddenly at no cost, or even a cost saving.
To jump to my conclusion, in fact well put together systems can be complimentary, a "this versus that" makes no sense. They are different. In the days of film no one in their right mind would have compared a small Leica M6 to a medium format Hasselblad 500CM. Different cameras for different purposes. And no one would have tried to put a hulking great lens on the M6 to make it "better", or made the Hasselblad from cheap plastic to make it lighter.
The micro four thirds system has clear and real advantages over anything else. It is versatile and the addition of the PRO lenses without doubt extends the shooting envelope. But it treads on the toes of other systems with other benefits.
I will be using the two cameras side by side for different purposes, but rationalising the Olympus system by selling the PRO lenses and sticking with the smaller "non-pro" 12/17/25/45 primes.
The EM1ii as a camera continues to defy belief in its performance for me. The Olympus is fast, very fast. In fact I had forgotten how blown away I was by the speed when I got it, frame rate yes, but also focus, startup, everything about it - I think the Nikon Z6 has very similar performance to the D750. The EM1ii is without doubt faster.
There is the obvious size and weight advantage of the EM1ii. With the 17mm f/1.8 it is light and small and handles beautifully. The ergonomics are close to perfect for my hands. This is why it will remain my primary camera for street photography, there are of course other advantage for street with the Olympus - speed I have mentioned, also for street photography the extra depth of field with micro four thirds while maintaining a wide aperture and therefore keeping shutter speed up and ISO down, is a big benefit.
The Olympus will remain as a complementary system to the Nikon Z system albeit with some cross-over. I will try to minimise the crossover and wastage with sensible lens choices - as I have said, no PRO lenses for the Olympus - and I don't intend to use the Z6 for street photography, except perhaps for night or poor weather.
Perhaps for travel, certainly for informal portraits and where image quality is critical, the Nikon will be the first choice. My first impressions are that the Nikon Z6 hasn't disappointed, the ergonomics are familiar and just work. It's an utterly logical and intuitive camera. I love the RAW Nikon images of course. The two primes I have chosen, the Nikkor Z 50mm f/1.8 S and the Nikkor Z 35mm f/1.8 S are superb, so far the 50 lives up to the best F mount 50s I remember and the 35mm, whilst perhaps not quite as perfect in quality as the Zeiss Milvus I used on the D750, is an excellent performer nonetheless, with the added benefit of autofocus. I think Nikon and the Z system specifically has taken some harsh criticism over the last year or two - I will go into further thoughts on the Z6 in future articles but for now, addressing a couple of the biggest issues raised, I would like to think the robustness of the XQD card in some way makes up for the lack of a second slot and the first complete evolution for Nikon in its history makes up for the relatively sluggish move to mirrorless compared to Sony. And for me, the speed gains in handling and ergonomics outweigh the small autofocus speed benefits of the Sony A7 series - a camera I wanted to love but could not get on with. I do think that in five years time, the groundwork they have laid down will put them back in place as a trusted and market leading manufacturer of successful, quality products. They have certainly made a good start.