Zeiss have today announced the newest lens in their Milvus range of manual focus lenses for Canon and Nikon mounts, the Zeiss Milvus 1.4/35. There have already been some comments on popular forums questioning the motives for purchasing this lens, but I am delighted to see Zeiss pushing the boundaries in lens design once again. DSLRs are alive and well.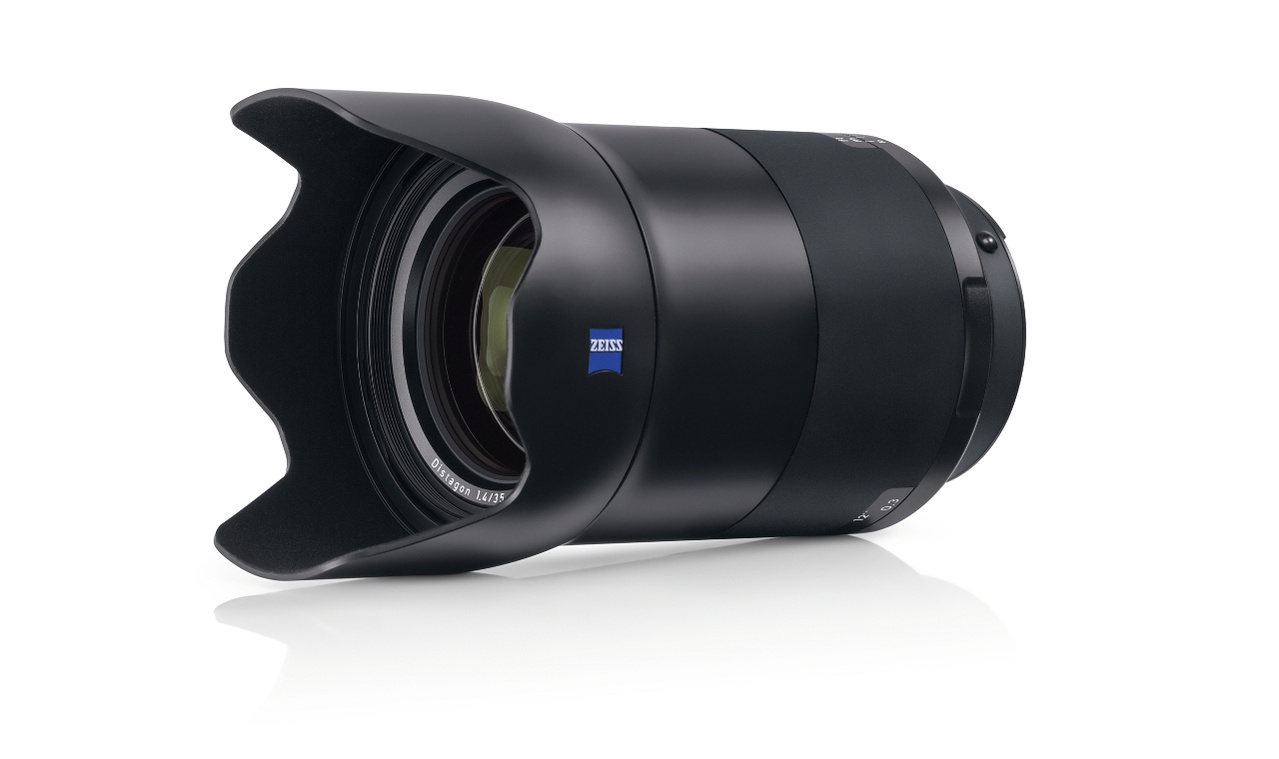 At $2000 and likely £1700, as a Nikon user comparison will be drawn with Nikon's AF-S 35mm f/1.4G. Its price is similar but the Nikon is significantly smaller and half the weight, and of course also has autofocus. However, whilst there will be some crossover in use, in my opinion these are totally different lenses. The Nikon is good, maybe very good when stopped down a bit, but based on the images Zeiss have posted that I have seen on Flickr, the Zeiss outperforms the Nikon at all apertures and with outstanding tonal transitions, micro contrast and drawing of out of focus areas is setting the highest standards of any similar lens. I recently purchased the Zeiss Milvus 35mm f/2 in preference to the Nikon believing it to be a better performer - the new lens brings everything the 2/35 delivers and more.

It's difficult to find a lens to compare. Perhaps this could have been a Zeiss Otus, with the primary intention being best quality at any cost rather than balancing cost and performance - rather like reported principles behind Leica M designs. Many years ago I used a Leica 35mm Summilux-R for a short while - I remember it being among the best lenses of its focal length ever produced and the data currently available reflects this - it continues to be in use and in demand, adapted for modern digital bodies. It was also made in relatively small quantities and although designed in a different era for a different medium, whilst I believe it would be significantly outperformed by the Zeiss, it is likely to appeal to a similar user base, though they too will now have to deal with the increased weight over the 700g Leica.
Of course, it is not - nor is it designed to be - a lens for everyone and every task.
In my opinion it is not meant for the same purpose as the Milvus 2/35, which is more of a general lens suitable for most purposes; travel, portraits and even street photography. This is a lens for posed environmental portraiture and landscape photography and although not my area of expertise, will likely excel at some types of video work. It is a specialist lens designed for the highest resolution sensors; Nikon D810, Sony A7Rii - I would want to use it with a tripod for considered, un-rushed photography in any variety of conditions and without limitations on quality, performance or light.
Zeiss describe the lens as future proof. I am pleased to see continued support for DSLRs, my opinion is that they are not disappearing for the next few years despite the growth of mirrorless camera systems and continued doubts and fears discussed around Nikon's stability. More lenses coming from Nikon last month and the continued research and development of Zeiss supporting SLR users with some superb optics is great news.
Zeiss Milvus 35mm f/1.4 - 126mm x 85mm - 1131g (Nikon ZF.2 mount)

Nikon 35mm f1.4 G AF-S - 83 x 89.5 mm - 600g

Sigma 35mm f1.4 DG HSM Art - 77 x 94 mm - 665g (I accept I am in the minority in not liking this lens)

Leica 35mm Summilux-R - 75 x 76mm - 685g