My style of street photography has been challenging in the current situation, so I have been spending a bit of time photographing the environment around me, rather than the people.
I have chosen camera bags around what works walking in urban areas with a small amount of equipment, normally just my Olympus E-M1 mark II, possibly with a second lens or maybe the Leica M3 - these fit easily in my favourite shoulder bag, a Billingham Hadley Small. This is the perfect bag for day to day use, not oversized, comfortable to carry, totally stormproof and relatively inconspicuous. I prefer the standard Hadley Small to the newer "pro" version, at this size the more minimal design works better for me. When I am travelling with a small amount of camera gear, the insert from the Hadley Small fits perfectly into my Osprey Talon 22 backpack, with room on top for a jacket and day to day bits and pieces for the family if we are out together.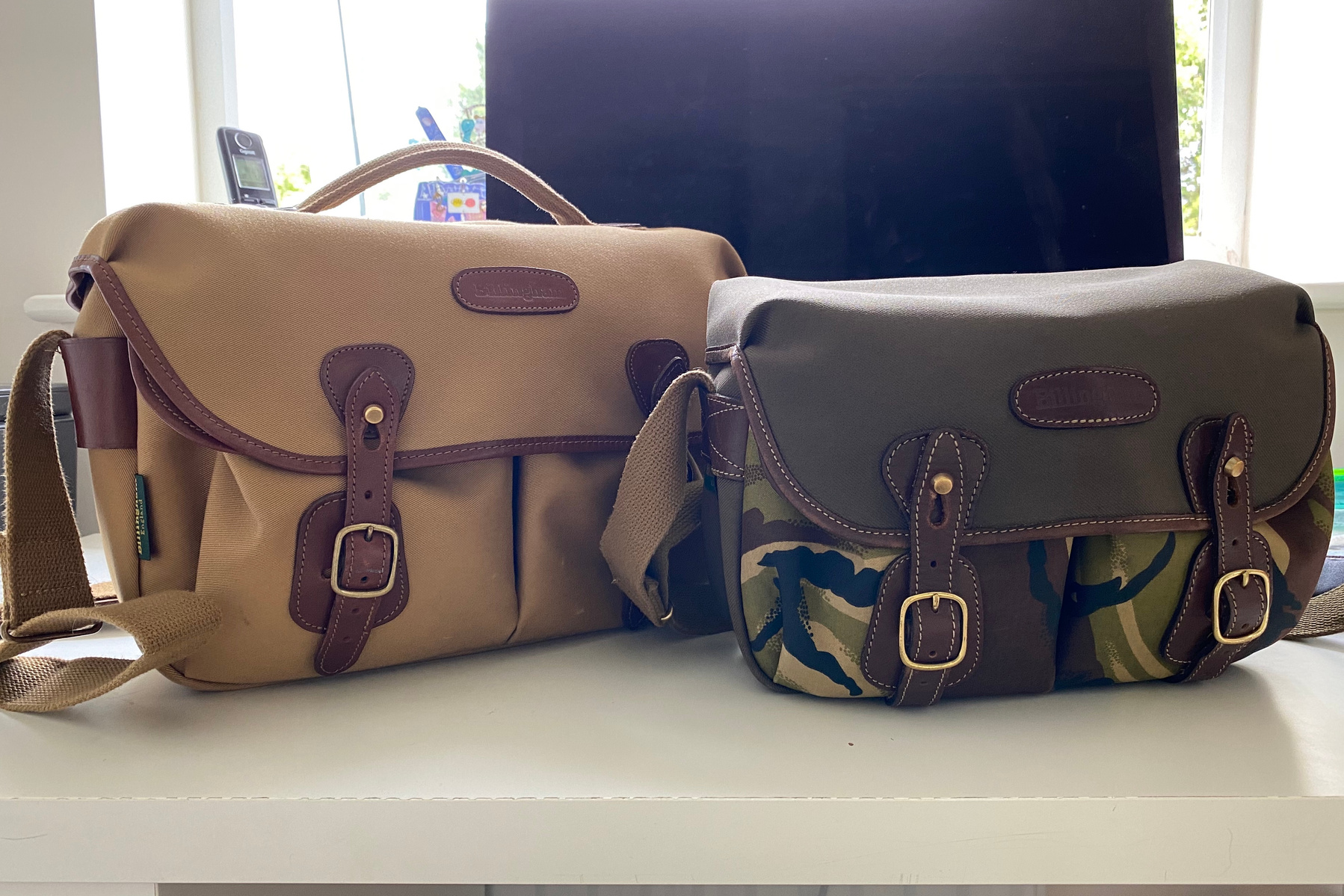 My relatively new Nikon Z6 has lived in my fifteen-ish year old Billingham Hadley Pro, I have used it on the occasional landscape / seascape outing - and there is room for filters and other accessories. It is a terrific, hard wearing bag but you can feel the weight on one shoulder when it's fully loaded and of course there is no space for water bottles or much other "stuff".
Whilst shoulder bags, and the Billinghams in particular, allow the easiest access to lenses and are perfect for museums and places that don't allow backpacks, as my Nikon kit has once again grown a bit and there was a need to look around for something comfortable for longer days out, with a bit more capacity than the Osprey allowed.
To keep this brief, after lots of research I finally found a photography backpack that works well for me, with the comfort of a proper hiking pack, easy access to the right amount of equipment and sufficient storage for the other things I need to carry. From a shortlist including the new Shimoda Action X30 (a close second), Wndrd Prvke 31 (limited capacity and not convinced by the appearance and form over function) and various Mindshift bags (limited room for non-camera equipment compared to others) my choice is the somewhat lesser known Atlas Athlete.
The Atlas Athlete is an expandable pack - it starts as a 20 litre backpack with a fixed, rear access camera equipment storage area and a top accessed main storage area. The top accessed storage area expands out both at the top and front, accommodating a total of 40 litres - all of which is really usable storage. Rather than repeat the specs or copy images from Atlas's website I will just signpost it here - take a look. What it offers that nothing else I have found does, is a real camera backpack, with real hiking comfort and design. From a superbly padded, configurable camera pod (which itself can expand as in the pictures below, with dedicated areas for batteries, memory cards, etc., to "must haves" including water storage (bottles and / or bladder), weatherproofing and decent back ventilation. The makers seem to be a small business that know photography and genuinely care about their product and their customers. It shows in the easy access to and fast response to my questions from the team in Arizona and quick, reasonably priced delivery to the UK. It's not a low cost pack and you'll need to factor in VAT and import fees but the quality and design is above and beyond a more mass produced bag and I have confidence it will last well.
Having worn it fairly full for a first day out, I can honestly say comfort is at the levels of a dedicated hiking pack, it is utterly practical for what I need and will sit alongside my Billingham Hadley Small for those days when I need the full Nikon Z6 kit and all the food and drink, waterproofs, spare clothes, shoes etc. that I could need for the day.